Herzlich willkommen zurück in unseren Kursen im Studio!
Dieser Kurs findet auf Englisch statt!
Dieser Kurs mit max. 7 TeilnehmerInnen ist für alle Levels geöffnet und findet ab 2 Personen statt.
Dive into your practice with Beginner Vinyasa Yoga. In this new class series, you'll explore the fundamentals of power vinyasa yoga through invigorating flows that build heat from within. Prepare to elevate your awareness and engage every muscle in your body while improving your strength, endurance, and flexibility. This class goes beyond what you get in a typical beginner class — each sequence features empowering instruction and intuitive alignment cues that will inspire you to get moving on your mat.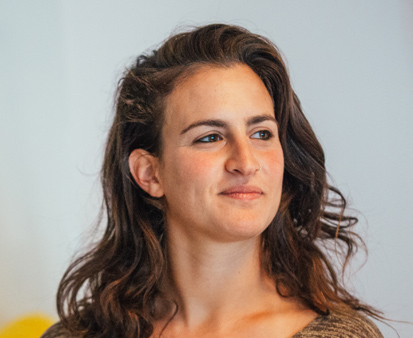 Atalia is from Israel and has just moved from Goa, India to begin her dance studies at Sozo Visions in Motion, Berufsfachschule für Bühnenetanz,(Conservatory for Contempary Dance) Kassel. We welcome her warmly! When teaching Yoga she emphasizes alignment, breathwork and encourages Students in finding a healthy mind body connection. Her classes combine the knowledge and experience from years of experience, including: contemporary dance, restorative Yoga, Qi Gong, Pilates and more.
Event Hours
(1)
Samstag

12.00 - 13.00

mit Atalia (Level Alle)